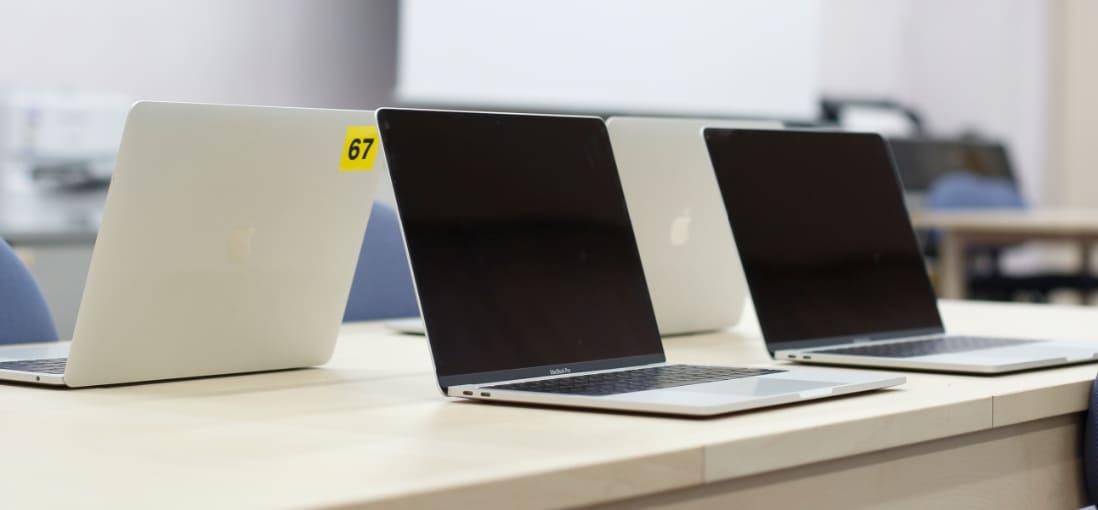 新着情報
NEWS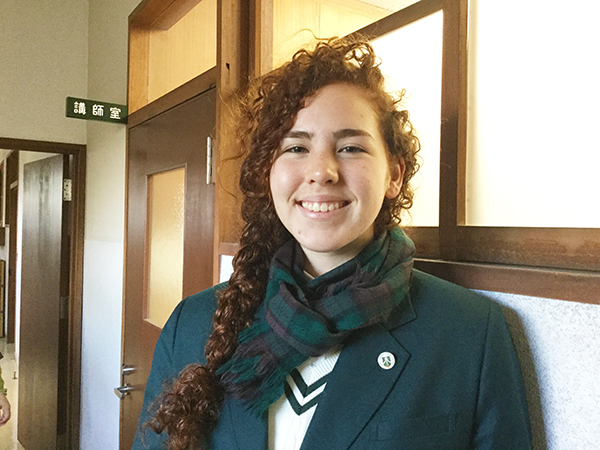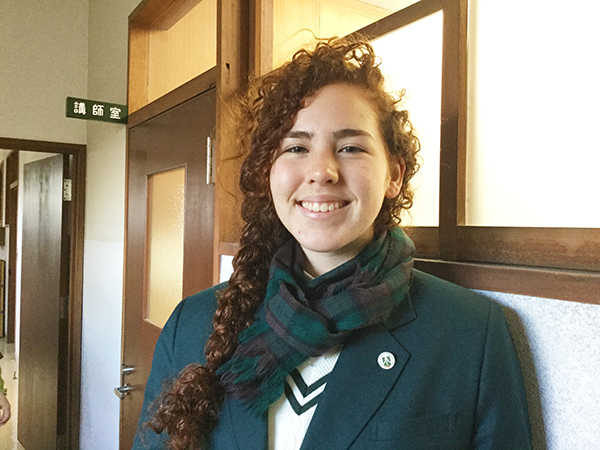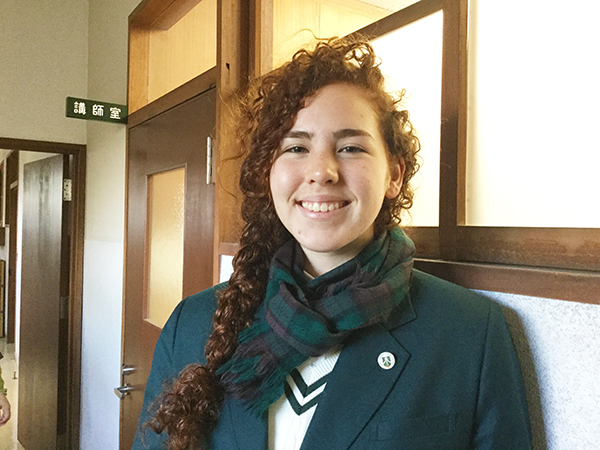 アメリカからの留学生シドニー・ガイエーゴスさんが2月4日に帰国します。全校生徒に向けて、メッセージが届きました。
Dear St. Joseph,
As most people already know, I'm going back to America on the 4th February. Friday is my last day of school, and I have to say I'm sad and happy all at the same time. This school, the students and the teachers all have a special place in my heart that I will never forget. I have funny stories and amazing experiences that I'll be able to share with friends and family back in America! Everyone, even people in different grades and classes, has been so nice and sweet to me. My first month here I was really nervous and scared, being in a new country by myself, not knowing the language, making new friends, creating a whole new life for myself. What made me forget about my worries were little things, like people waving to me in the hallways, or people coming up to talk to me. I couldn't have asked to be put in a better school, I loved my time here. I didn't expect to be going to an all girls Christian school, but I love the unexpected!
I remember my first day here well, it was really hot and I was shown the school by Mr. Douglas. I saw the classrooms and met some of the teachers. I was given some free time to look around, and I just spent that time helping the Art Club to pin up the students' drawings. I remember thinking how good everyone was and just fell in love with the Art Club. After that I decided that would be my club, and I could never regret that decision. I've made many friends there and always looked forward to our club days. Everyone there is so talented, and I'm happy that I was there to watch and make art for myself. All of this feels very nostalgic now, every day was a fun memory that I get to keep for myself.
I'd like to thank my grade and my class, 4S. I think of everyone in that class as friends and family. They have taken care of me and made me laugh. I've been able to talk about mutual hobbies, and they've shown me so many things. They've helped me when I don't understand things (which was a lot), and teach me new words and phrases! I'm so thankful to them and love everyone very much. I will miss this school and everyone in it. Thank you all for the amazing memories and experiences. Goodbye!
Sydney Gallegos
一覧へ戻る