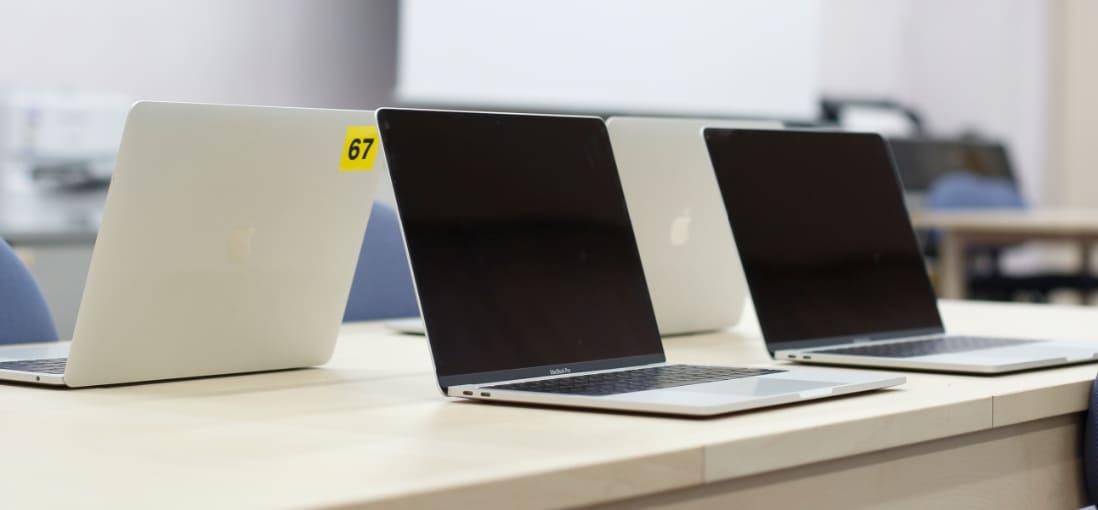 新着情報
NEWS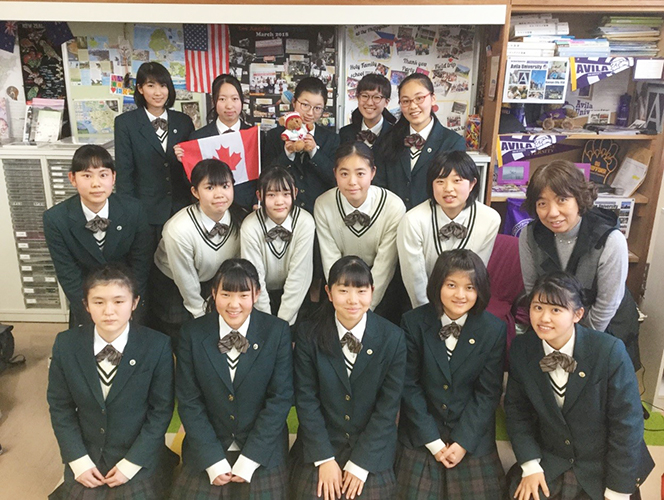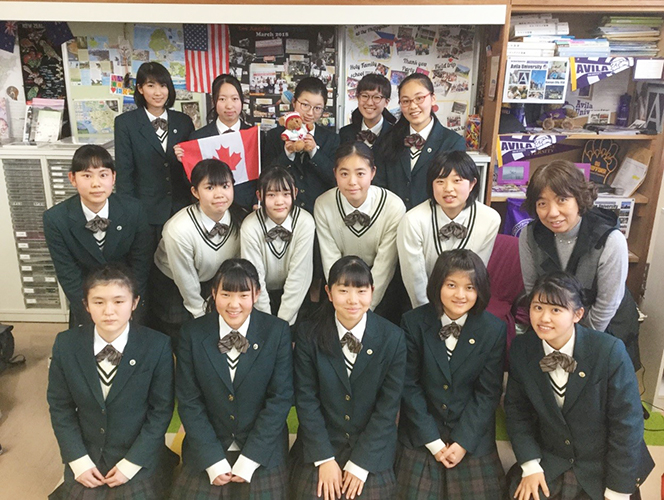 Hello!
We are the 15 students (JHS 3rd Grade ~ SHS 2nd Grade) who are taking part in our school's 18th annual study trip to Vancouver in British Columbia, Canada, at the end of March. As part of our preparations for the trip, we each did some research about the places we will visit, the things we will do, and other interesting things about Canadian life. Please enjoy reading it!
Part 1 – Vancouver and the things we will do there
Vancouver's History
We know that it was at least 3000 years ago that people began to live near the mouth of the River Fraser. But considering its rich natural environment, it is thought that they have actually lived there for more than 10000 years.
By the way, what does "Vancouver" mean? Actually, Vancouver City gets its name from the British captain George Vancouver, who explored the area we now know as Washington State and British Columbia in 1792. In 1858, a gold rush began after gold was found in the Fraser River downstream near the coast, but it was didn't last long. In the 20th century, the Gastown neighborhood flourished as the center of the city. Now, it is a popular tourist district. Vancouver continues to grow in the areas of fishing, agriculture and forestry, as well as tourism. (Yayoi Imai)
The 2010 Vancouver Olympics
I'm going to talk about the 2010 Vancouver Olympic Games. The Vancouver 2010 Olympic Games were the Olympic Winter Games. In this competition, Japan got 3 silver medals, in the men's 500 speed skating, the women's speed skating team pursuit, and the ladies' singles figure skating (Mao Asada). Japan won two bronze medals, including Daisuke Takahashi in the men's singles figure skating. Canada, the host country, won 14 gold medals, more than any other country. The symbol of this tournament is an image of a stone statue that First Nations people in northern Canada use as signposts. The stone statue is a symbol of hope, friendship and welcome. (Yuka Nishimura)
Granville Island Market
Granville Island Market is one of the most popular spots in Canada. A lot of delicious foods are sold, for example fresh fruit, colorful vegetables, ham and cheese. Seafood is especially plentiful. Granville Island is also famous for having a lot of flower shops in the public market. We cannot take the flowers back home as a souvenir of our sightseeing, but bouquets that bundle seasonal flowers and colorful roses of seven colors are very beautiful. I will introduce one shop called ChocolaTas. This is a chocolate shop. The chocolate there made from tea such as Earl Grey or green tea is well known. The chocolates that are lined up in the display look so cute. There are many other great shops in Granville Island Market. I'm looking forward to going there. (Riiko Iwate)
Stanley Park
Stanley Park is an urban park (it is in the middle of the city). That means, for Vancouver's people, this park is very convenient! In the park, there is Vancouver Public Aquarium, which is Canada's largest aquarium, and a garden, a zoo, and some totem poles. 'Totem Pole Park' has eight totem poles and these have become the symbol of Stanley Park. Seven different First Nation tribes made them. Around the park, there is a seawall along the sea. A lot of people enjoy
walking and jogging along the seawall. Lately, cycling along the seawall has become more popular than ever before. Vancouver's people really like this park and they nickname Stanley Park "Vancouver's playground". (Natsume Uchiyama)
Gastown
Gastown is a tourist destination in a retro town in the northeast of downtown Vancouver. Gastown flourished as the heart of the nineteenth century Vancouver. The name of the British captain who opened a tavern in the area for the first time in 1867, "Gassy" Jack Deighton, is the origin of Gastown. The symbol of Gastown is a steam clock which was built in 1977. This steam clock is the only one of its type in the world. If you go to Canada, please go to Gastown! (Sakura Kato)
University of British Columbia (UBC)
The University of British Columbia was founded in 1908 and is the oldest university in British Columbia. UBC
is a prestigious university ranked among the top three in Canada. The university is very large and the school buildings are very beautiful. I thought that its facilities are very good from seeing photos. Also, it is surrounded by nature.
There is a totem pole in the university, which gives a feeling of Canada. There is an echo circle. By speaking downwards, you can hear your echo and not the voices of anyone else around you. I want to try it myself because I thought that it seemed very interesting. (Marin Yabumoto)
Fort Langley National Historic Site
Fort Langley National Historic Site is a very nice place where we can experience the history and culture of British Columbia. I'm going to introduce the site's history. Fort Langley was built as a trading base, much earlier than Vancouver, by Hudson's Bay Company in 1827. The purpose was to make a relationship with indigenous people by buying salmon, cranberries, fur and so on. 31 years later, in late 1858, a gold rush began at the Frazer River and the British government named this district "British Columbia" and made Fort Langley British territory. Now, we can still meet indigenous people, play games, walk along the oldest city street in BC, which was built in 1840 and enter the stores from that time. There are seven buildings with restored furniture and interiors as they were. (Ayana Yamamoto)
Peace Arch Memorial Park
I will introduce Peace Arch Memorial Park. This park spans America and Canada. Such parks that span plural countries are called peace parks. America and Canada have the world's longest land border and there are five peace parks including this Peace Arch Park. The white monument was made in 1921. You can go through this arch and touch it. The arch is just on the border between America and Canada. It is on the national register of historic places in America. The following words are carved inside the arch, "May these gates never be closed". The arch was built to commemorate the 100th anniversary of the 1814 Treaty of Ghent and was finished in 1921. (Himari Shimizu)
Canadian 5-Pin Bowling
Thomas F. Ryan invented five-pin bowling in 1909. Why did he change the weight of balls? It is because some customers complained that bowling balls were too heavy.
Five-pin bowling is a game in which we have to hit five pins. The pins are made 75% smaller than regular bowling pins. In this game, the pins are placed in a V-shape. The middle pin is worth 5 points, the pins to its left and right are three points, and the outer pins on the left and right are two points, so the total is 15 points. The ball is palm-sized, so it's smaller than a regular ball. It is made of hard rubber. There are no holes to put in your fingers in. The ball measures 11.43cm and weighs 1kg. You can throw 3 times in one frame. A "strike" means that you knocked down all pins in your first shot. If you get a strike, your first throwing points and the second throwing points you get in the next frame are added to points of the frame that you get the strike in. A "spare" means that you knocked down all the pins in two shots. If you get the spare, your first throwing points are doubled and added to the total points of frame that you got the spare in. After 10 frames, the person who gets the highest points wins. (Manami Morimoto)
Dreamcatchers
Dreamcatchers are handmade ornaments based on a hoop shape, transmitted from the indigenous Ojibwa tribe (Chippewa). In the old traditional legend of Native Americans, it's said that the night air is filled with both good dreams and bad dreams. By hanging a dreamcatcher in the window near the bed and letting the night air pass through it, air, positive dream can pass through the hole, but negative dreams become entangled in the dreamcatcher and are destroyed by the sunshine of the next morning. The Ojibwa-tribe bent twigs from the willow tree to make a hoop, pasted the thread made of an animal's tendon (sinew yarn) in the form of a spider web, then decorated it with sacred things indispensable to the Native-American people (such as feathers, arrowheads, turquoise and beads). (Natsu Toida)
Part 2 – About Canada
Canadian Food
There is a lot of famous food in Canada. I will introduce one of the famous foods in Canada, poutine. Poutine is French fries with gravy and a lot of cheese. Most Canadians have eaten poutine at least once in their life. I have eaten it once, too. It was so delicious – it tasted sweet and spicy. You poutine in McDonalds, Burger King and cafes anywhere in Canada. It only costs about $5, so you should eat it! If you like cheese, you'll surely regret not trying it. But it's so high in calories that if you have too much, you'll get fat! So you have to be careful not to eat too much.
Finally, there is more delicious food in Canada, for example Nanaimo bars, lobster, salmon and Tim Hortons' donuts.
So we can enjoy a lot of food in Canada. (Rina Hirano)
Canadian Music
I will talk about Canadian music. First, I'll introduce the national anthem, "O Canada". The music was composed on June 24, 1880, by Calixa Lavallee. Second, it is about famous composer and pianist from Canada. Gagnon was a composer who made "Meeting Round Robin". Glenn Gould was a pianist who was famous for playing piano sonatas. Finally, famous singers from Canada include Justin Bieber, Carly Rae Jepsen and Celine Dion. Justin's famous songs are "Baby", "Sorry", and "What do you mean?" Carly's famous songs are "I really like you.", "Call me baby" and "Cut to the feeling". Celine's most famous song was from the movie Titanic, "My heart will go on". As you can see, there are many famous musicians from Canada. (Chiharu Aoki)
Sports in Canada
Today I'm going to tell you about the most popular sports in Canada. What is your image of sports in Canada? Well, there are many kinds of sports in Canada. So, let me talk about one of the most popular sports there. Have you ever heard of ice hockey? Hockey is Canada's national sport. The rules are simple. There are two teams and six players on each team. Players control a rubber cylindrical disk called a "puck" with a hockey stick and aim for the other goal. Like most ball games, the team that scores more goals than their opponents will win. There are many more fun sports in Canada! (Mikuna Hirao)
Multicultural Canada
Canada is a country centered on immigrants. In addition to the indigenous population, people came first from France and Britain, then from other European countries, Asia, Africa and South America. Canada has made declarations about its multiculturalism, expressing respect for different cultures as a policy of the nation, with people from countless different cultures and races coexisting harmoniously. I think that Canada is like a big apartment complex. There are many towers on one site, with many people living together peacefully because of the multiculturalism in each tower. (Azusa Komada)
Canadian Souvenirs
I'm going to introduce some Canadian souvenirs. The first one is maple syrup. I know that it's very famous. There are many souvenirs using maple syrup in Canada, for example maple cookies, maple teas, maple coffee and maple soap. Maple tea is not bulky, so it is good for a souvenir. Next, I'll introduce Oreo cookies. They are also found in Japan, but, even though it is the same product, the taste is different. Canada's Oreo cookies are more flavorful than Japanese ones. We can buy them as a souvenir and compare the taste. There are lots of delicious foods in Canada, and there are many things that are perfect for souvenirs, so we're sure to have a lot of fun going to Canada. (Ayano Kato)
一覧へ戻る